Loan Participation Offering
Click on image to enlarge.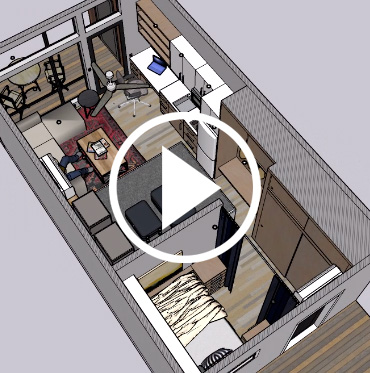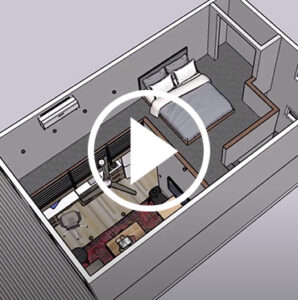 PRE-CONSTRUCTION LOAN
30 Unit Micro Condo
Basecamp Lofts + Studios
BORROWER
Basecamp Residences, LLC, a single purpose entity
PROJECT
Basecamp Lofts & Residences
A 30 Unit Micro Condo project in the Whole Foods Market Anchored Center at the Gateway to Colorado Ski Country

LOAN
$2,500,000
TERM
12 Months
FIXED FEE
15%
USE OF PROCEEDS
Construction
COLLATERAL
1st Lien on Leasehold, Improvements, Entitlements & Plans
ESTIMATED VALUE
$15,473,000
LOAN TO VALUE
65% (1st & 2nd)
ABOUT THIS LOAN
LOCATION Gateway to Colorado Ski Country in the Basecamp Center anchored by the world's highest Whole Foods Market. Basecamp is a unique and remarkable place, where neighbors gather and I-70 travelers provision. It offers literally everything necessary to have a great time in the mountains.
INTERNET  Basecamp Lofts + Studios web page is under construction. Additional information is available at Basecamp Center website, Basecamp Instagram and Basecamp Facebook.
MARKET DATA  Preliminary pricing has the Studios in the mid $300,000's and the Lofts in the lower $500,000's.  There continues to be activity and a shortage of supply at this end of the market:  23 units currently available and 14 sold in the last 30 days.  Long term interest rates are similar to rates when we launched the Wellington Neighborhood in 1999. 
MAJOR SITE PLAN  On October 6th, 2022 after two work sessions and three public hearings the Frisco Planning Commission approved the Basecamp Lofts + Studios Major Site Plan.  
PRELIMINARY ARCHITECTURAL PLANS  Preliminary architectural  plans have been completed.  Mechanical, engineering and plumbing plans are in process. 
COLLATERAL The collateral consists of a first lien on Basecamp Residences, LLC leasehold interest in the 2.46 acre, 106,983sf, Basecamp Lofts + Studios development site and the appurtenant entitlements (Major Site Plan Approval) and plans. The collateral is valued at $2,780,875, $1,130,436 per acre, $26 psf or $92,695 per unit. The comparison of this estimated value to the amount of the loan (loan to value, "LTV") is as follows:

ESTIMATED VALUE
PRE-DEVELOPMENT LOAN
COLLATERAL
$2,780,875
$750,000
PER ACRE
$1,130,436
$304,878
PER SQUARE
FOOT

$25.99

$7.00
PER UNIT
$92,695
$25,000
PRELIMINARY PROFORMA  Key data from the Preliminary Proforma  include:
Number of Units   30

Net Salable SF    13,125

Gross Sales Revenue  $13,904,375

Pre-Development Cost   $749,712

Development Cost  $9,634,171

Projected Profit   $4,270,204

Construction Financing

Preliminary Max Takeoffs Construction Cost Estimate

is $6,106,894, exclusive of Profit/Overhead, versus Proforma Preliminary Cost Estimate of $6,162,729, all in. 

Preliminary Homeowners's Association Budget

projects annual HOA dues per unit, before adjustment between Lofts and Studios, of $573.34 per month, which includes $200 monthly ground rent.  
PROJECT SCHEDULE  Basecamp Lofts & Studios Construction Schedule provides for permit set of plans to be submitted to the Frisco Building Department by January 31, 2023, horizontal groundbreaking anticipated to be March 1, 2023 with closings commencing in November, 2022 and completing in January 2023. 
GROUND LEASE  The project is being built on a Ground Lease, 99 year term, rent to be paid by the residents through the Condominium Association.
SNOW STACK EASEMENT  The property currently has a cloud on title in the form of a snow stack easement which gives an adjoining property owner the right to stack snow on the site.  The town has approved relocation of the snow stack easement and the developer has reached a preliminary agreement with the beneficiary of the easement regarding relocation; however, the agreement has not been finalized. 
SUPPLEMENTAL DISCLOSURES AND RISK FACTORS  In addition to the risk factors detailed on the Brynn Grey Private Equity Loans Landing page, the project and therefore the loan has some additional risks including:
COVID impact upon construction costs, supply chain and availability of labor;

Developer ability to close the Snow Stack Easement Agreement; 

Demand for take-out financing consisting of $2,000,000 Private Equity Construction Loan participations;

 Lender converting term sheet for $6,000,000 Conventional Construction Loan to binding loan commitment and closing the conventional construction loan.

By submitting your information, you will be sent, without obligation, a Docusign with a draft Participation Certificate and Agreement for your review.
PRIVACY POLICY:  Brynn Grey will not share any information concerning you, your interest and or purchase of a participation with anyone except as may be required for regulatory filings or court order.